Patrick Praman Turns Pro For Real Skateboards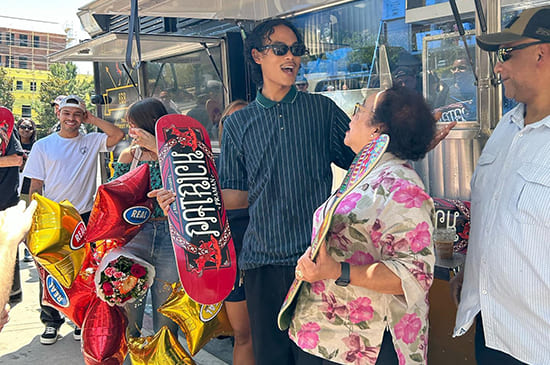 Core skateboarder Patrick Praman has made a giant leap in his career by turning pro for the renowned skateboarding brand Real Skateboards.
The significant milestone solidifies Praman's exceptional talent and propels him into the ranks of skateboarding's elite.
Praman is poised to leave an indelible mark on the skateboarding world with his remarkable skills and determination to succeed.
Praman's exceptional abilities were noticed by Real Skateboards, one of the industry's most respected and iconic brands.
Known for its commitment to authenticity and supporting promising skateboarders, Real recognized Praman's immense potential and offered him a coveted spot on their professional team.
The partnership between Praman and Real signifies a perfect match, as both share a deep passion for skateboarding and dedication to the core skate industry.
Watch Patrick Praman's Pro Part for REAL Skateboards