Tre Williams Turns Pro For Primitive Skateboarding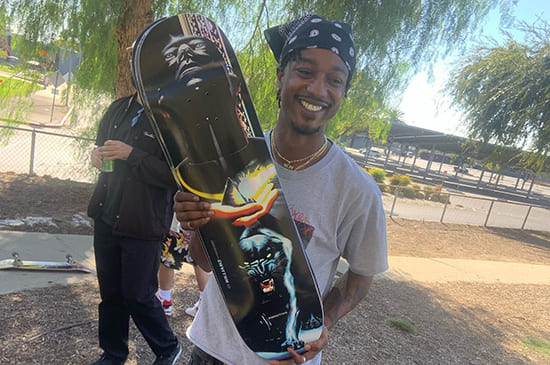 Primitive Skateboarding has officially turned Tre Williams into a professional skateboarder after welcoming him four years ago.
The 28-year-old top-seeder didn't let Paul Rodriguez down since joining the skateboard company, with impressive video parts on YouTube, until becoming a pro skater.
Primitive Skate posted. "We are excited to announce Tre Williams as Primitive Skateboarding's newest Pro!"
Filmed by Eric Iwakura, Alan Hannon, and Pekka Lovas, Williams spearheaded eye-popping skating in the streets, blending it with his swag and bling.
Williams' nollie to boardslide on a massive handrail was also the icing on the cake, and he finished his pro part with a switch heelflip on a double set with a banger.
Congratulations to Williams for his promotion and a job well done.