Memphis Skateboarding Community Protests in Honor of Tyre Nichols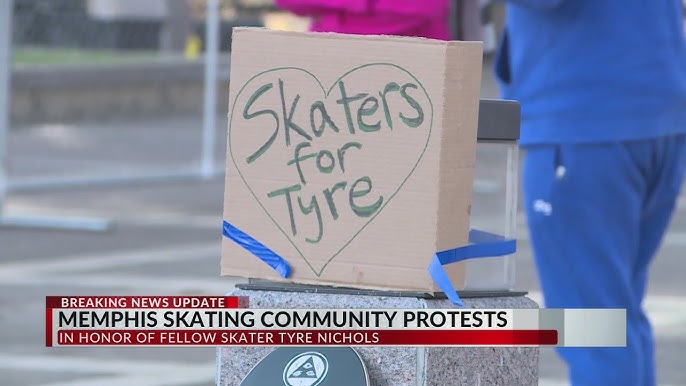 RELATED: Boosie on Tyre Nichols' Death: "If He Were White, Those Black Officers Wouldn't Have a Bond"
Nichols' family says the incident made him go into cardiac arrest, left him with a broken neck, and he suffered from other medical issues.
The skateboarding community of Memphis is now protesting in honor of their fellow skater. They said that Nichol's family called out to them and asked for support while they watched the video of his final moments on Monday.
Friends and family say Nichols has never been in trouble and was skateboarding for the love of it. He also likes to take pictures.
The five Memphis police officers fired over the death of Nichols, Tadarrius Bean, Demetrius Haley, Emmitt Martin III, Desmond Mills Jr., and Justin Smith were the officers' names.
Memphis Police Chief Cerelyn (CJ) Davis, Crump said, expressed dismay over the footage the Nichols family saw. And Crump had his own words for the video as well.
"It is appalling, it is deplorable, it is heinous, it is violent, and it's very troublesome on every level," Crump said. }Because you have to ask yourself, yet again, we're seeing evidence of what happens to Black and brown people from simple traffic stops."