Tommy Sandoval Reminds Everyone That You Can Be an Educated Smoker & Stay Sober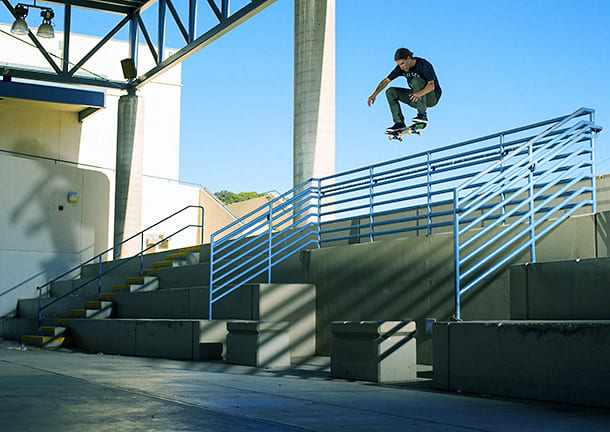 Zero skateboards' top-seeded professional skateboarder Tommy Sandoval has been sober for three years and reminded everyone that you could smoke weed as an educated individual and stopped drinking alcohol altogether.
Although some skaters may have issues with being sober, as weed could potentially ruin your alcohol misuse, the 37-year-old pro skater explained that it's possible if you put your mind and soul into it.
"Sometimes we just need a reminder," Sandoval said. "I know it has been a while since I have been vocal about my sobriety so here is a lil insight into what things are like."
"It has been three years since I have had a drink of alcohol but I still consume cannabis. "Cali sober" as they say." He said. "Guess I'm just a Cali boy haha! But honestly I have excepted that I have addictions in my life and that I have an addictive personality."
He added. "I have also accepted that I need to work on them and just like anything else in life it takes time. I originally set a goal to stop drinking n that's just what I have done and will continue to do."
"Nothing compares to the amount of joy and contentment I have experienced since my sobriety. Don't get me wrong this isn't all sunshine n daisies. I have my days, I have my struggles, we all do." Sandoval explained. "I am a work in progress and I am going to continue to do the things that better myself every single day."
He continued. "To anyone feeling the struggles of life rather it be drugs, alcohol, depression or just over all mental health always know that - you are loved - you are important - you will overcome."
"Ask for help if you need it, seek out meetings to be around others in your situation, take a minute and give it a chance it could be the thing that changes your life forever. If you read all this, thank you for taking a minute," he said.