Slaegt Announces Details of Their Upcoming Album "Goddess"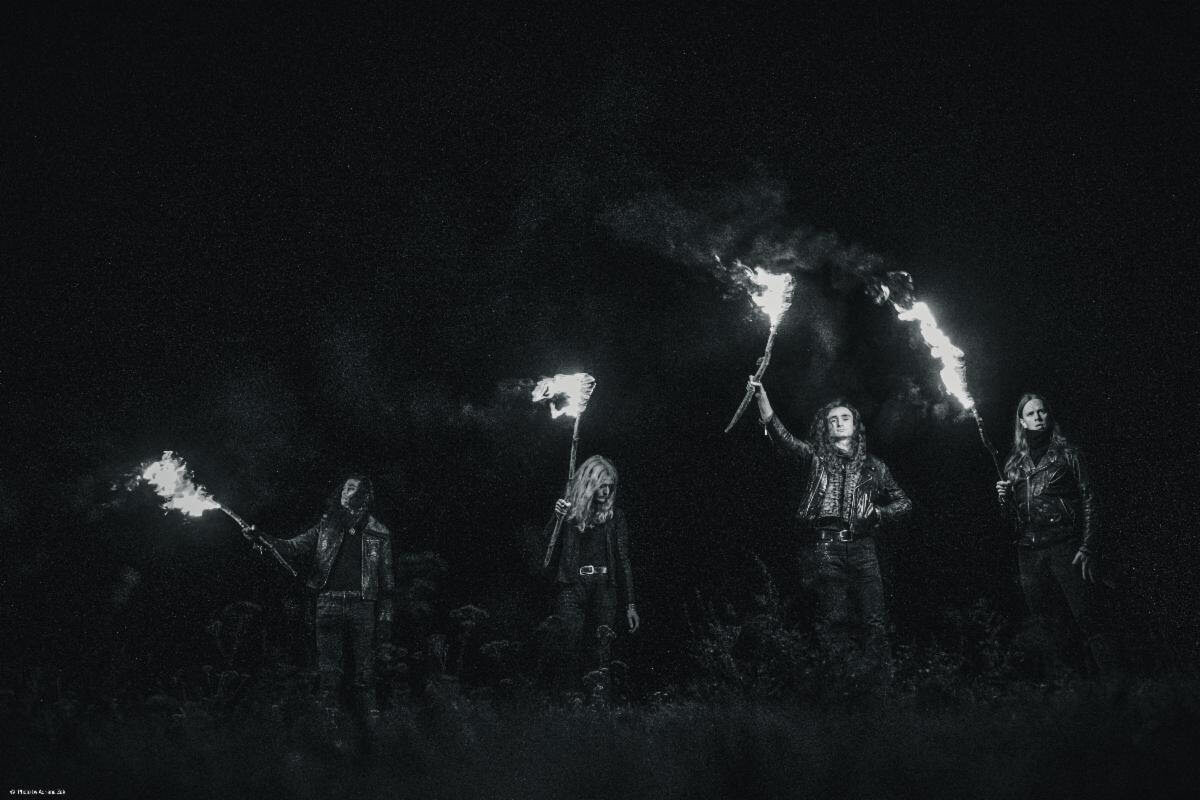 Danish black/heavy metal band Slaegt is pleased to announce more details and launch pre-orders of their upcoming 4th studio album "Goddess."
The forthcoming debut album will release worldwide on March 18, 2022, via Century Media Records.
"We are extremely excited and proud to be able to announce our new full-length album "Goddess"! Consisting of six tracks with a total run-time of 40 minutes this is without a doubt our most accomplished work to date." Slaegt states. "We have been more detailed and thorough than ever in regards to composition, lyrics, and production while still maintaining darkness and high energy in the execution."
The band added. "We have been as experimental as ever and have tried to push ourselves and our music to the limit in every single way regarding the creation of this album. Words cannot describe how much we are looking forward to sharing this collection of songs with all our listeners."
Slaegt has just released their first single off of "Goddess" entitled "Fealty, Thunder Whip", which you can stream below.
Make sure to pre-order the album here.
"Goddess" will be available as a limited edition CD-Digipak in its first pressing, as Gatefold LP on 180g vinyl with Poster and also as a digital album. The vinyl edition is available in the following variants and limitations:
Gatefold black LP & Poster: Unlimited
Gatefold red LP & Poster: 300x via CM Distro & Webshop
Gatefold silver LP & Poster: 300x via Ván Records
Gatefold clear LP & Poster: 300x via EMP & Nuclear Blast
Gatefold golden LP & Poster: 300x via Slaegt on tour