Palace Skateboards Introduces Their New Tunes On Apple Music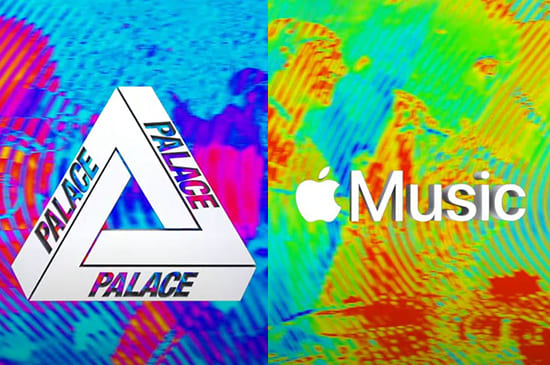 London-based skateboarding and clothing brand Palace Skateboards introduced their new project with audio and video streaming service Apple Music.
Skateboarding and music go hand in hand with skate videos and unique tracks from artists invigorating the video parts of professional skateboarders.
Despite musical artists not being known by skaters, the music itself speaks for itself, making others go to YouTube and search for the pro skaters' names and vaguely type the lyrics to find out the actual artist.
Sometimes, you will see comments on YouTube about the pro skaters' names on the artists' videos instead of what they think of the singers.
Palace is now jumping to a new level of marketing their brand using music on Apple, which will result in fans checking out the releases.