Nyjah Huston Gifted His Mom w/ a Brand New BMW Car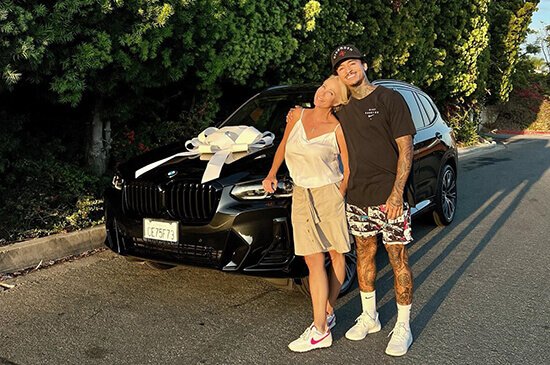 It's challenging work finding the best gifts for mom. Hence, Disorder skateboards professional skateboarder turned Olympian Nyjah Huston knows how to make his mom happy.
The 27-year-old pro skater surprised his mom Kelle Huston with a brand new BMW as a thank you for raising him well and taking good care of him when he was a little boy.
Huston posted. "Surprised Momma with a brand new car. Coming from very humble beginnings makes moments like this a true blessing. You deserve this and lots more. Love you"
Moms are hands-down the best. Whether it's the woman who raised you, the person who has always given you a mother's love, or even someone new to the whole parenting thing, she deserves the very best.
You can tell Nyjah has a good heart, especially when spoiling his mother with expensive gifts, as it will never replace Kelle's love for his son.