Jamie Thomas: My Legacy is Slowing Down & Know Where I Need to Allocate My Time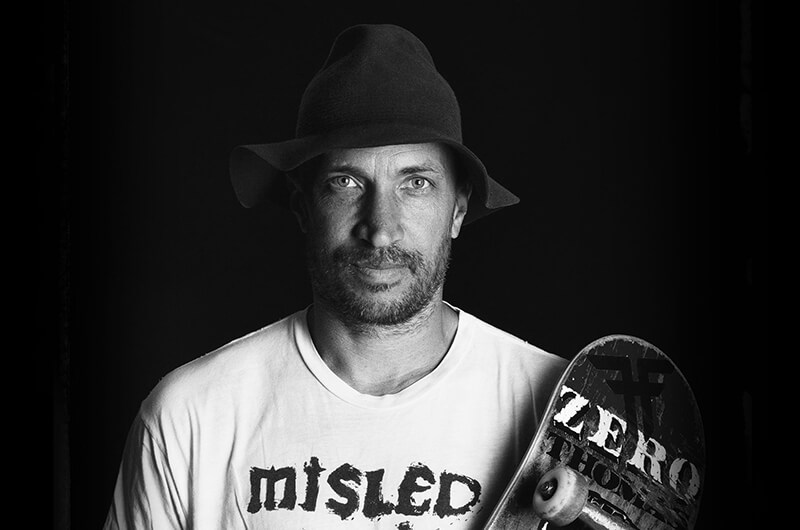 From the outside looking in, it would appear that the 47-year-old always had his shit together. Notoriously disciplined and driven, few have left an indelible mark in skateboarding like the Chief.
As a professional skateboarder, filmmaker, editor, brand builder, entrepreneur, and designer, Jamie has built a legacy of being meticulous, laser-focused, and detail-oriented that hasn't matched since his meteoric rise to the top.
If you grew up skating in the '90s or 2000s, there's an excellent chance that Jamie was your favorite skater and Zero was your famous brand. Hell, even Graham Coxon, guitarist of Blur, wrote a song called "Jamie Thomas" at the height of their collective fame.
The Chief is approaching 50 with a new perspective on balance and life. He reflects on his decades of experience, acknowledging that his obsessiveness was a self-destructive coping mechanism - a fatal flaw preventing him from being the well-rounded family man he's become today.
That isn't to say he's not still utterly obsessed with everything he does. It's just that he's learned to compartmentalize his time to live a more balanced and fulfilled life.
However, we don't think you'll see him slow down soon. As he said, "I don't really think about retirement. I don't want to just sit somewhere. That sounds like purgatory. I just want to keep learning and growing."