Nasty NeckFace Launches Carvin Your Pumpkin's Face Contest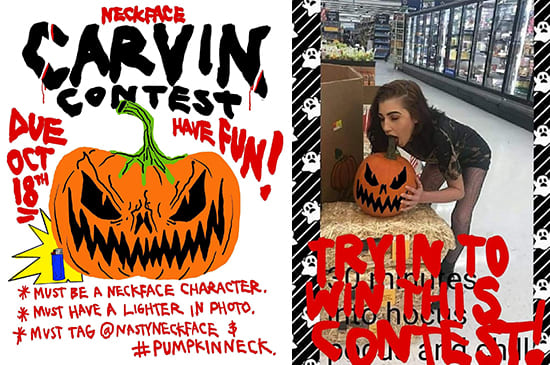 Graffiti artist and Baker skateboards' top-tier designer Nasty NeckFace has officially launched his Necktober contest called "Carvin Your Pumpkin's Face."
With the help of his sponsor, Stance, they will give away $1,666 to be artistic and creative on your Pumpkin, due on Oct 18th.
"Carve your pumpkin's face into a Neckface character, and you could win!" Nasty Neck posted. "Stance just made this grand prize that much gnarlier!"
Rules:
Must be a Neckface character
Must have lighter in photo
Tag Nasty NeckFace, Stance, and hashtag #PumpkinNeck
If you're an artist trying to be recognized, this is your chance to shine. Join now!