Mall Grabber Arrested in Vandalism of George Floyd Statue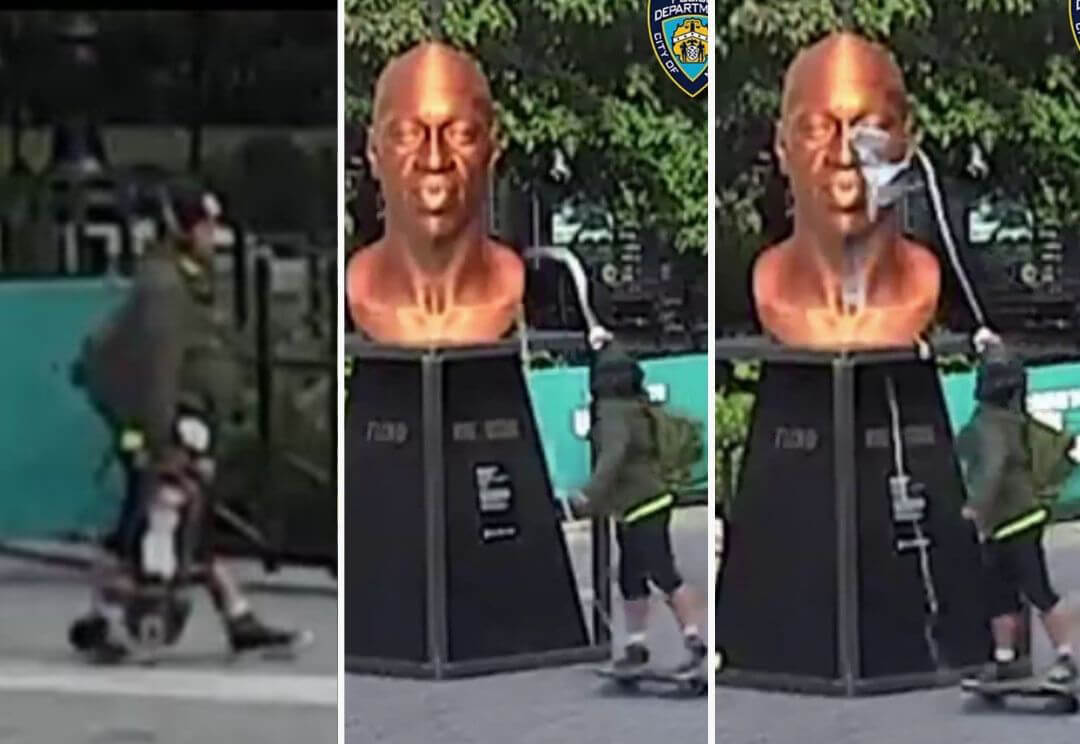 If you want to look like a poser, then you can pretend to be a skateboarder, and mall grabbing is a great way to do it, like the guy who vandalized George Floyd's statue.
An arrest has been made in the vandalism of a George Floyd statue in New York City. Video of the incident in the city's Union Square Park shows a mall grabber with a cruiser board throwing gray paint onto the statue earlier this month.
The incident happened at 10:15 a.m. Sunday, with the suspect trying to be a skater, slinging paint from a can, then used his cruiser board as a getaway but barely skates.
On Monday, police officers arrested Micah Beals, a 37-year-old from Manhattan. He has been charged with criminal mischief, according to CBS News.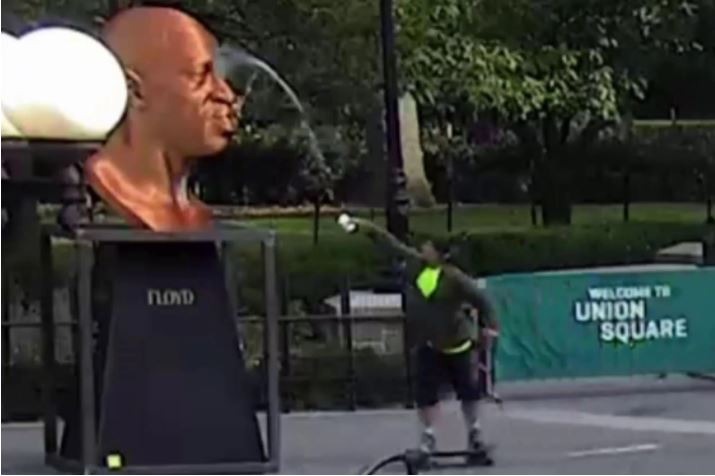 Core skateboarders are not racists. No matter who you are, where you are from, and no matter your color, we are united as one.
Top-notch professional skateboarders don't care about any ethnicity as long as you skate and having fun.
Skaters may be perceived as rebels or portrayed by mainstream media as vulgar to society, but that doesn't mean we will disrespect a deceased with an effigy that exposed the abusive official.