Girl Power: Vans Releases Lizzie Armanto's "Onward" Part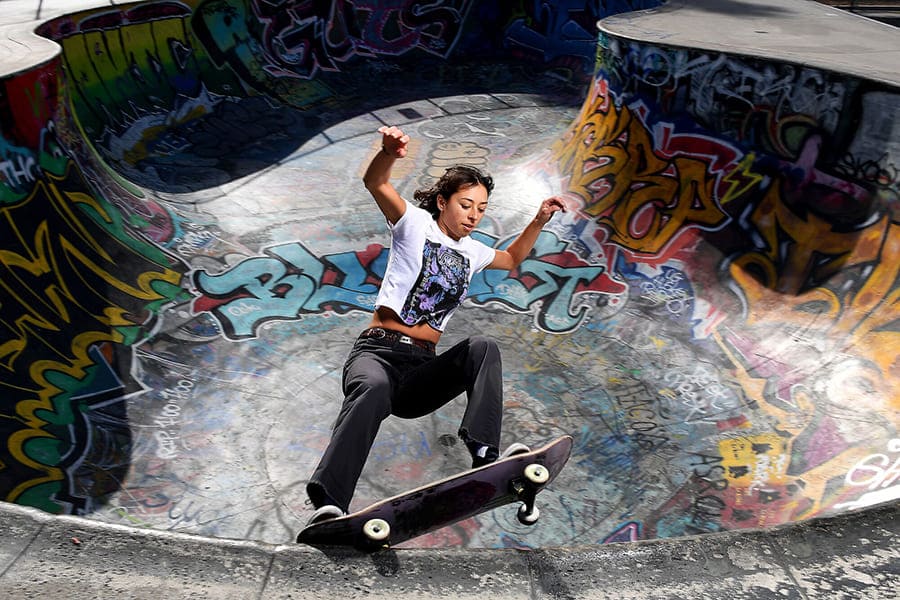 Vans and Birdhouse top-seeded professional skateboarder Lizzie Armanto credits her success in a male-dominated industry to her mother, Eva, who is an engineer. As a result of her strong upbringing, she became one of the successful girl pro skaters in the business.
Among her many skating accomplishments include being sponsored by Vans, being the first woman to complete Tony Hawk's 360-loop ramp, and being the first woman on the cover of TransWorld Skateboarding magazine.
Onward's first full-length edit from the Finnish-Filipino American in nearly five years showcases what Armanto has become known for her humble, hard-working approach, one-of-a-kind style, and tenacity to make any trick a reality.
Vans, the global leader in skateboarding for more than 50 years, is proud to unveil a fresh angle on Armanto's world-class skateboarding, directed by celebrated filmmaker Greg Hunt and filmed by master lensmen Chris Gregson and TJ Gaskill.
Stream Armanto's "Onward" video part below, and don't forget to share it with your friends on social media. Enjoy!