Jack O'Grady Wins The 2021 SLS Trick Of The Year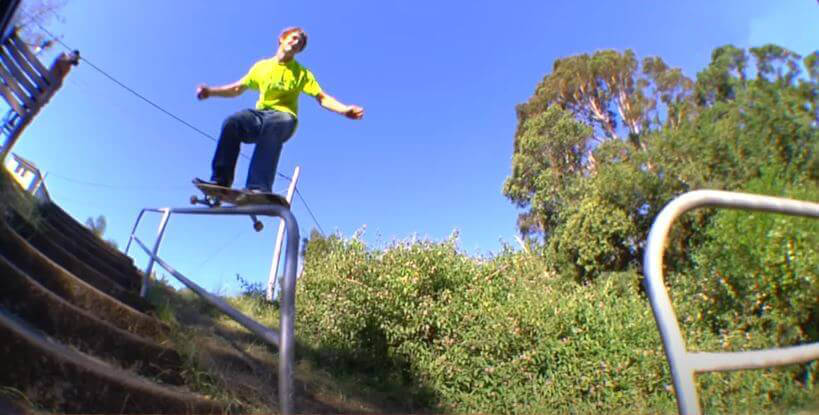 After turning pro for Passport skateboards last year, Jack O'Grady became the 2021 SLS Trick Of The Year overall champion.
Street League Skateboarding gave out more cash than ever before with their other categories such as People's champ, Party Lines, Young Buck, XL Combo, and other honorable mention awards.
Despite top-ranked skateboarders pulling off eye-popping combo tricks, the 22-year old pro snapped the backside 50-50 to 50-50 transfer on a massive handrail.
Baker skateboarder pro Dustin Dollin congratulated his fellow Aussie with a surprise video call telling O'Grady that he is the TOTY champ.
"When you did that 50-50, do you feel like ten thousand bucks? Like Trick Of The Year?" Dollin asked. "Like SLS Trick Of The Year dawg! Congratulations G."
Two Times If You Know Me Award: Braden Hoban
F.O.T.Y Award: Brian Panebianco
Off The Top Ropes Award: Roman Pabich
Sight Unseen Award: Justin Bishop
Slappy Hour Award: Kevin "Spanky" Long
Rad Dad Award: Darren Harper
Flip Out Award: Gabriel Proulx
No Pain No Gains Award: Mikey Mac O'Brien
Stomp On This Award: Kyle Wilson