The Dickies Skateboarding "Loose Ends" Video is Gnarly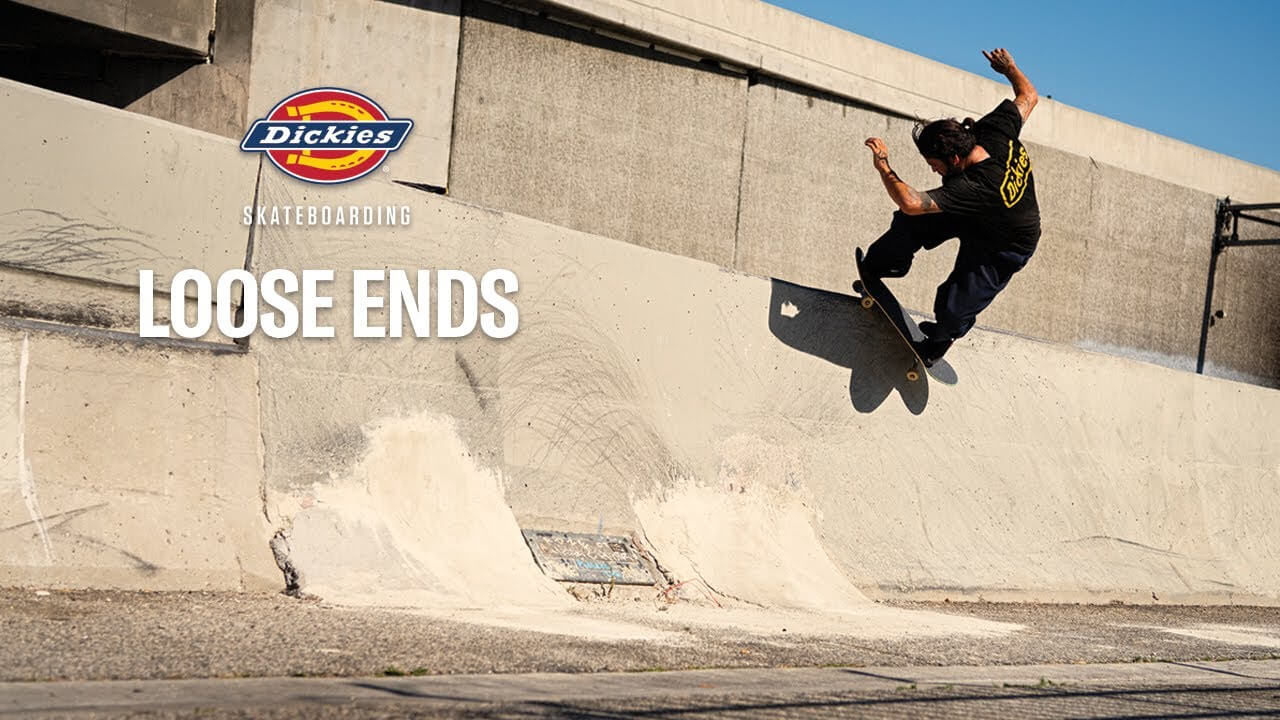 The Dickies skateboarding team is out on a mission with an impressive start, calmly getting work done in a new Thrasher release.
With a stacked crew, they racked up enormous transitions and other heavy bags of tricks.
Ronnie Sandoval led the intro and got to showcase his skillset on gnarly pool and bowl skating while his other teammates got work done straight out of the gate.
Leading the charge to annihilate skateboarding on DIY obstacles and natural spots, Dickies team implemented strategies to film their skating.
The squad operated in their staunchly way into the streets and supported each other by helping to film themselves, being creative on how things should be skated, and more.
Watch the video below, and make sure to share it with your friends and families on social media now!