BATB 13: Filipe Mota Vs. Levi Löffelberger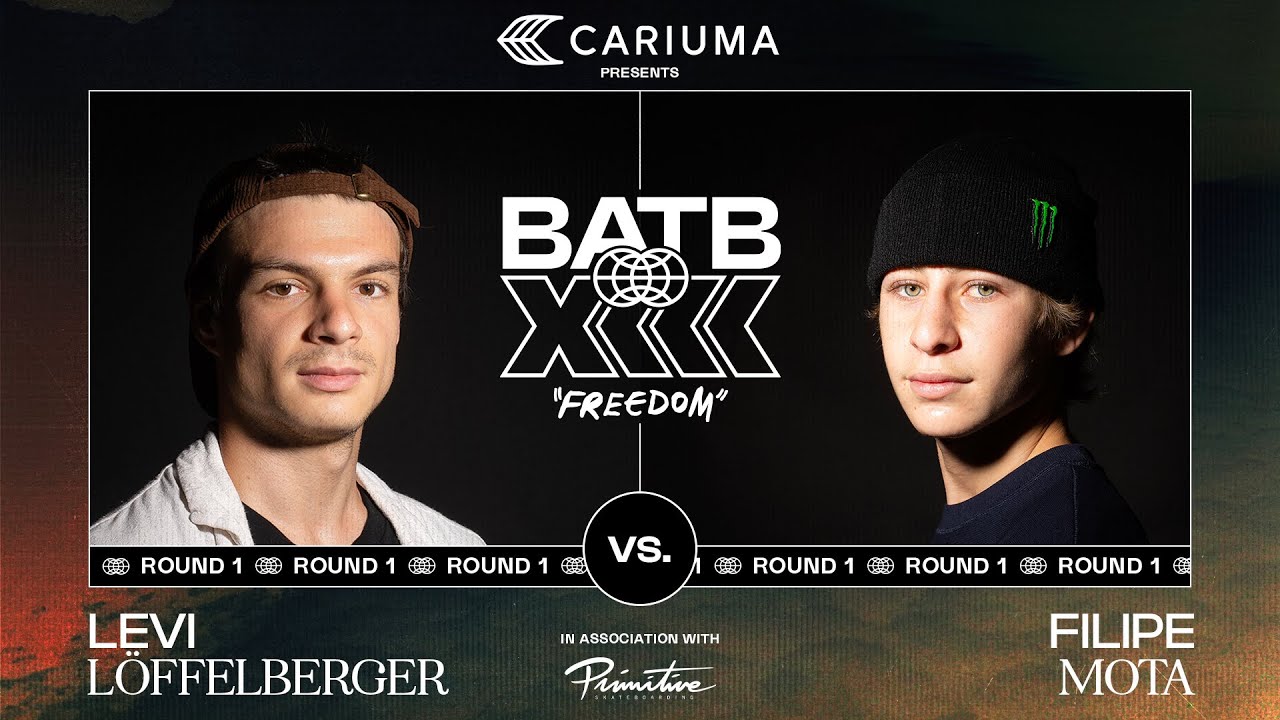 This year's BATB 13 promises to be an unforgettable spectacle as two exceptional athletes, Filipe Mota, and Levi Löffelberger, prepare to face off in a highly anticipated showdown.
Mota and Löffelberger have established themselves as dominant forces in their respective disciplines, and their clash at BATB 13 is seen as a monumental meeting of two gnarly skaters.
With their contrasting styles and determination, their battle promises to showcase the highest level of flat-ground combat.
The atmosphere surrounding this matchup is filled with excitement and intrigue.
Mota and Löffelberger's charismatic personalities have captivated fans' hearts, and their shared reputation for leaving everything inside the ring promises to make this encounter an unforgettable experience.
Watch the battle below, and don't forget to share it with your friends on social media. Enjoy!