BATB 12 Joes Bracket: Kyonosuke Yamashita Vs. Donny Hixson – Round 1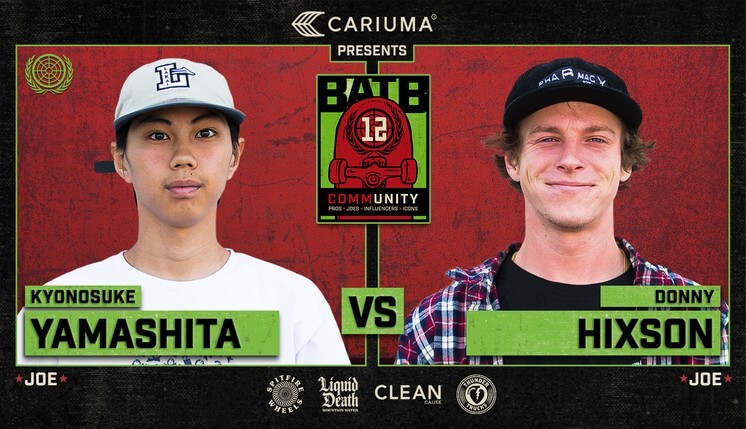 Unfortunately, The Berrics has updated their brackets, and Joe's category is one of them. They replaced Dylan Jaeb with Primitive skateboarding's newest amateur rider Kyonosuke Yamashita.
Yamashita scored his first test in BATB 12 after becoming part of P-Rod's team. Hixson may have excellent flat-ground skills but, few of them were handled by his opponent.
Both amateur skateboarders put forth the intense battle in style, lofting switch, and nollie stances.
Hixson kept reverting all flip tricks to a fuller length, and Yamashita gave out his all for the verdict to be overturned.
It was evident that the two highly skilled skaters delivered an astounding competition for all the fans around the globe.
But after a couple of tricks laid out on the game, there's only going to be one winner, and whether someone loses, the contest was all about camaraderie.
Watch the video below, and don't forget to share it on your Facebook account. Enjoy!