Cariuma Officially Welcomes Bastien Salabanzi w/ a New Part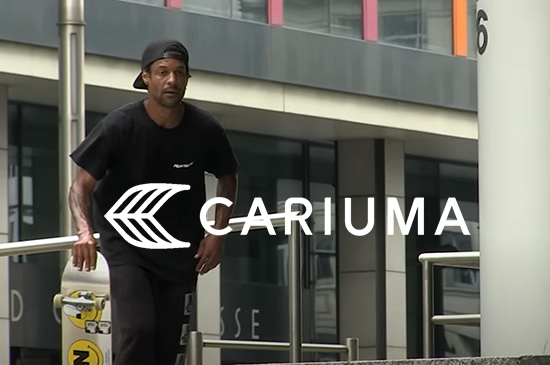 Cariuma, the sustainable footwear brand, has officially welcomed professional skateboarder Bastien Salabanzi to their team with a new skateboard video part.
The announcement comes as Cariuma continues to make waves in the fashion industry with its commitment to sustainability and eco-conscious practices.
Salabanzi's partnership with Cariuma marks a significant milestone for the brand as they continue to collaborate with top talents around the globe.
The new video part, via The Berrics, showcases Salabanzi's exceptional skateboarding skills as he effortlessly glides through various urban landscapes, showcasing his technical prowess and creativity.
The video, shot in Cariuma's signature minimalist style, captures the essence of Salabanzi's love for skateboarding and the joy of pushing his board non-stop.
"Welcome Bastien Salabanzi to Cariuma." The vegan suported sneakers said. "Decades deep into skateboarding, Salabanzi has forever cemented his legacy. We are pleased to have Bastien as part of the Cariuma team, and we are excited for the future!"
The 37-year-old has been a prominent figure in the skateboarding scene for over two decades, expressed his enthusiasm for partnering with Cariuma. "I'm stoked and honored to officially be introduced to the Cariuma skateboarding family!" said Salabanzi. "Check out my new Cariuma video part on the Berrics or click in the link in my Bio!"