Arch Enemy Releases "Poisoned Arrow" Before Going on World Tour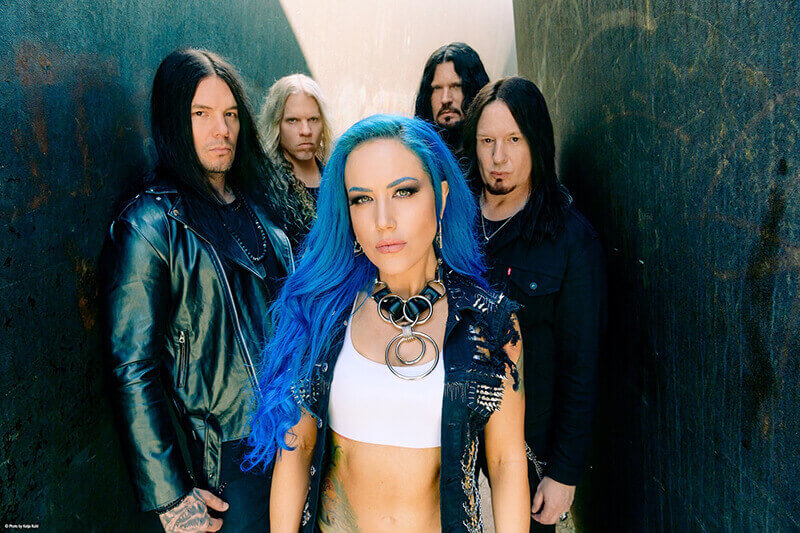 Swedish melodic death metal veterans Arch Enemy released their music video "Poisoned Arrow" to aggrandize their 2023 world tour starting in Auckland, New Zealand, until Koto City, Japan.
The band's "Poisoned Arrow" from their "Deceivers" album intensifies another cinematic metal full of a nefarious symphonic masterpiece.
Metal fans are now excited to see Arch Enemy as it will blast a gnarly moshpit in their hometowns.
Stream the video below, and check out their entire tour for 2023.
Feb. 12, 2023 – Auckland, NZ – Powerstation
Feb. 14, 2023 – Adelaide, AU – Governor Hindmarsh
Feb. 15, 2023 – Brisbane, AU – Tivoli Theatre
Feb. 17, 2023 – Sydney, AU – Metro Theatre
Feb. 18, 2023 – Melbourne, AU – Forum Theatre
Feb. 19, 2023 – Fremantle, AU – Metropolis
Arch Enemy Japan tour 2023
Feb. 22, 2023 – Koto City, JP
Feb. 24, 2023 – Hokkaido, JP
Feb. 27, 2023 – Aichi, JP
Feb. 28, 2023 – Osaka, JP
Mar. 1, 2023 – Fukuoka, JP
Mar. 3, 2023 – Koto City, JP
Arch Enemy EU festivals 2023
June 2, 2023 – Metalfest (CZ)
June 3, 2023 – Rock Im Park (GER)
June 4, 2023 – Rock Am Ring (GER)
June 6, 2023 – Laiterie (FR)
June 7, 2023 – La Belle Electrique (FR)
June 9, 2023 – Greenfield Festival (CH)
June 10, 2023 – Nova Rock Festival (AT)
June 13, 2023 – Le Splendid Festival (FR)
June 14, 2023 – 013 Tilburg (NL)
June 15, 2023 – Graspop Metal Meeting (BE)
June 17, 2023 – Hellfest (FR)
June 21, 2023 – Tvornica Kulture (HR)
June 24, 2023 – Alpen Flair Festival (IT)
June 25, 2023 – Rockhal (LUX)
June 29, 2023 – Provinssi Festival (FI)
June 30, 2023 – Tuska Festival (FI)
July 1, 2023 – Hard Rock Laager (EST)
July 3, 2023 – Art Factory Loftas (LTU)
July 5, 2023 – B90 Club (PL)
July 6, 2023 – Studio Krakow (PL)
July 7, 2023 – Rock Harz Festival (GER)
Aug. 6, 2023 – Rockstadt Extreme Fest (RO)
Aug. 10, 2023 – Leyendas del Rock (ES)