Woman Angrily Removes Behemoth's "Opvs Contra Cvltvram" Album Poster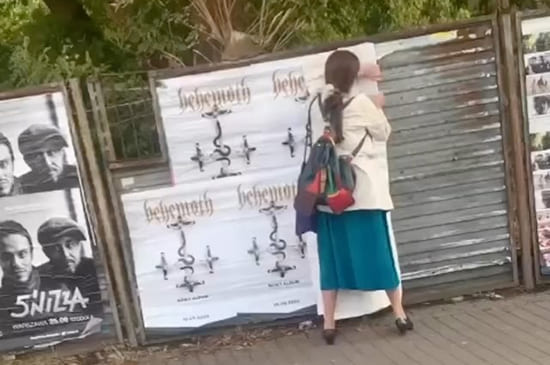 90s Polish extreme blackened death metal legends Behemoth released their debut album "Opvs Contra Cvltvram," promoting their satanic poster on the streets.
Hence, in a video, a woman is seen tearing up Behemoth's "Opvs Contra Cvltvram" album posters in broad daylight.
Nergal posted. "Okeeeey… okey. I tore up your book of lies on stage years ago and let the audience finish the job. Now you're ripping off Behemoth's new album posters. It means we r even?"
Fans loved it as it became a promotion to help increase the band's album sales.