Krooked Introduces Una Farrar as Their First-ever Girl Rider on The Team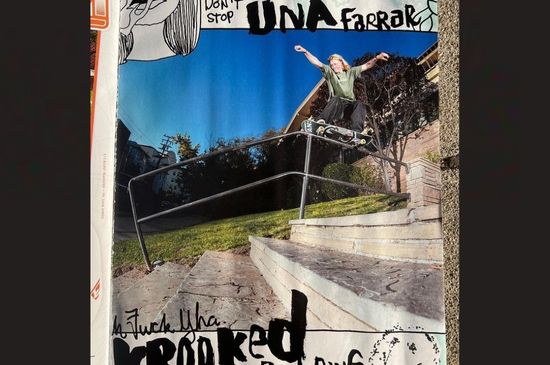 Multiple skateboard companies have been accepting girl skateboarders on their teams.
As a result, Mark Gonzales' Krooked skateboards followed suit by welcoming Una Farrar as their first-ever woman in their skate family.
Men have dominated the street spots since the dawn of time in skateboarding. This time, it's the women's time to shine and provide excellent value to the community to annihilate skate spots and invigorate the girl skaters.
Farrar has done an incredible job by ensuring that her fans are ecstatic about her Instagram skate clips and increasing brand awareness using her platform to influence the youth to focus on skateboarding.
Congratulations to Farrar for landing a fantastic opportunity to ride for The Gonz's Krooked brand.