Troy Gipson Finally Turns Pro For Violet Skateboards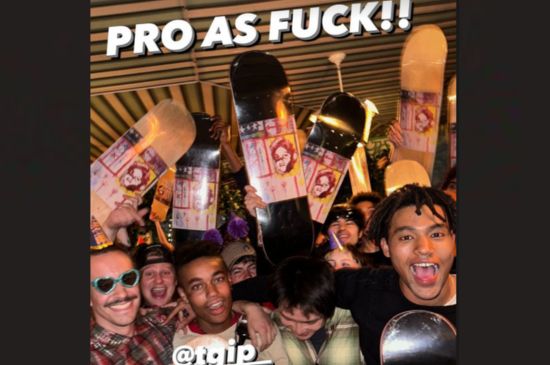 After years of honing his skills, Troy Gipson has finally made the leap to professional skateboarding for William Strobeck's Violet Skateboards.
The road to professional skateboarding is never easy, but for Troy Gipson, it has been a journey that has taken years of hard work, dedication, and persistence.
From his early days skating at local parks and competitions to his recent signing with Violet Skateboards, Gipson has proven that with passion and determination, anything is possible.
Gipson is the first pro skater on the Violet team, which core skateboarders thought would be Kader Sylla, who will lead the heavy-hitting squad after speculations that he will leave Andrew Reynold's Baker company.
Congratulations to Gipson for turning professional skateboarder and we hope to see more of his video parts in the future.