The Black Dahlia Murder Officially Announced Brian Eschbach as The New Vocalist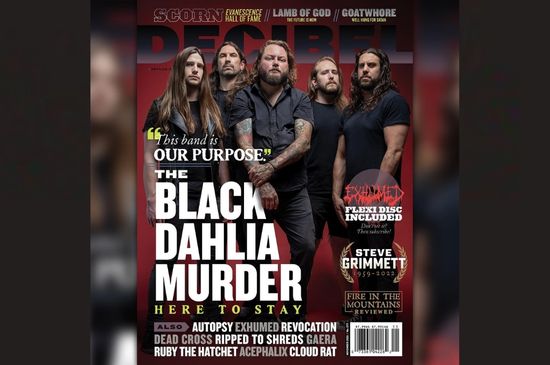 TBDM officially announced Brian Eschbach as the new vocalist of their band to keep making Strnad's legacy alive.
Michigan's The Black Dahlia Murder has just announced a show in Detroit on October 28 at Saint Andrew's Hall, which will celebrate the life and legacy of Trevor Strnad.
The concert marks the band's return to the stage after the untimely passing of their beloved frontman, Trevor Scott Strnad, on May 11 this year. Founding member Brian Eschbach will be putting down his guitar and taking on the role of lead vocals moving forward.
They made a decision lightly when the band got together to discuss their future after they started to work through the initial shock and grief of losing their best friend. Stepping back into the BDM family is guitarist Ryan Knight. Support for the show will come from Darkest Hour and Plague Years.
"We spent many days thinking things like, 'Is this over?'" Eschbach tells Decibel. "None of us wanted it to be over. We still feel like there is a lot left to do. I know Trevor would keep this band going if I went down a deep, dark path and weren't here.
It's bigger than us. When we finally started talking about it, we thought, 'Let's remake it from within and see if Ryan wants to return. And I'll take a crack on the vocals and see how it goes.' I can't go out there and do Trevor's voice or try to be him. I can only execute the music of the Black Dahlia Murder with respect and try to do it the most justice I can. I've heard Trevor perform more than anyone else alive."