Sky Brown is The 2022 X Games Women's Skateboard Park Champion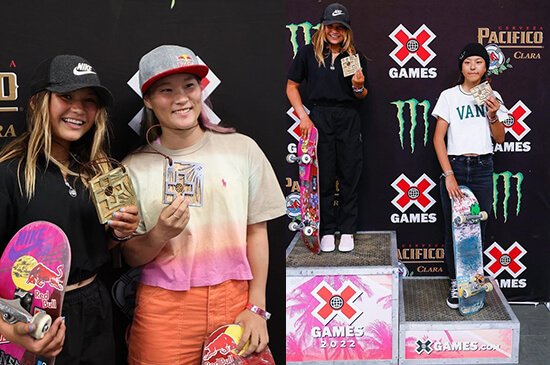 One of the youngest girl Olympic skateboarders in the world, Sky Brown, came swinging and received the gold medal in this year's X Games Women's Skateboard Park Championship.
The 14-year-old skater provided intense maneuvers in the park with 360, alley-oop transfer, backside lipslide, kickflip indie, crail slide with a clean backside smith grind, and eye-popping 360 nose grab, including a frontside 540.
All the girl skateboarders went for it and gave their most challenging tricks, but Brown prevailed and took home the victory.
Congratulations to Sky Brown for winning the gold, Sakura Yosozumi for second place, and Cocona Hiraki for receiving the silver.
Stream the live broadcast below, and don't forget to share it with your friends on social media. Enjoy!