Skateboarder & Security Guard Engage in Intense Fist Fight Amidst Turmoil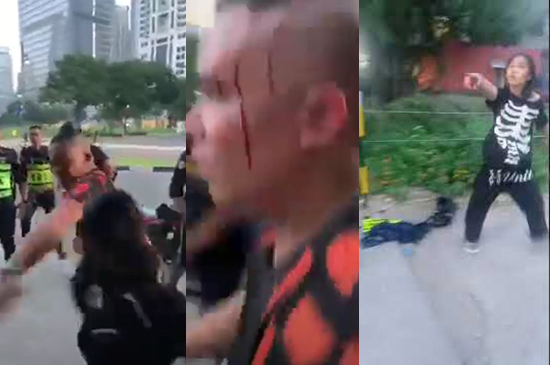 A skateboarder and security guard recently found themselves embroiled in a heated fistfight.
The clash between these two individuals unfolded against a backdrop of turmoil, leaving bystanders and onlookers stunned.
Their unexpected altercation is a reminder that tensions can arise in public spaces and highlights the need for conflict resolution and understanding.
The incident occurred on a bustling street in Bonifacio Global City in the Philippines. Eyewitnesses reported that the skateboarders were skating the streets when a security guard approached them.
Initial exchanges between the two appeared verbal, but the situation quickly escalated, leading to a physical altercation.
Onlookers described the scene as chaotic, with shouts and expletives filling the air.
Some security guards tried to intervene to help the fallen aggressor, while others recorded the confrontation on their smartphones, capturing the intensity of the clash.
Several witnesses reported that the altercation arose from a disagreement over the skateboarders' use of the area, as the security guard believed it violated the rules and challenged the skaters to fight.
Stream the video below to watch the clash before it gets deleted.