Nyjah Huston Stars in Rihanna's Savage X Fenty Show Vol. 3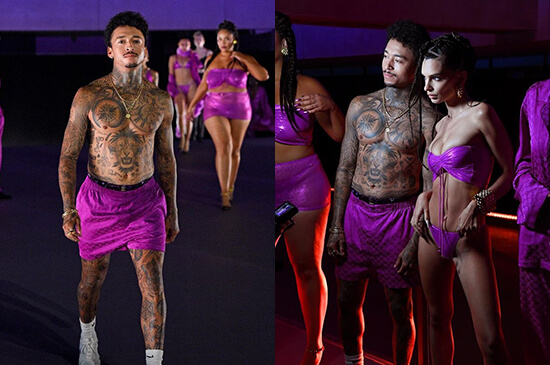 Who knew that professional skateboarder and Olympian Nyjah Huston would appear in a fashion show with only high-end luxury shorts?
It turns out that the goofy-footed pro skater is all about the runway as well. He joined professional model Emily Ratajkowski and other celebrities in Rihanna's Emmy nominated Savage X Fenty Show Vol. 3.
The immersive fashion experience that combines fashion, dance, and music with iconic architecture and unforgettable performances made the event outstanding for fashionistas.
Huston, who has covered 99% of his body with tattoos, boasts his art and skateboarding skills in the visually stunning video edit.
The annual televised Rihanna's Savage X Fenty Show Vol. 3 fashion show was a success as it only started with a non-televised event.
After a roller-coaster battle skateboarding the streets for many years, you can tell that Huston enjoys his life joining cultural moment that redefines sexy runways.