The Motic Panugalinog Zero Skateboards Flow Skater Interview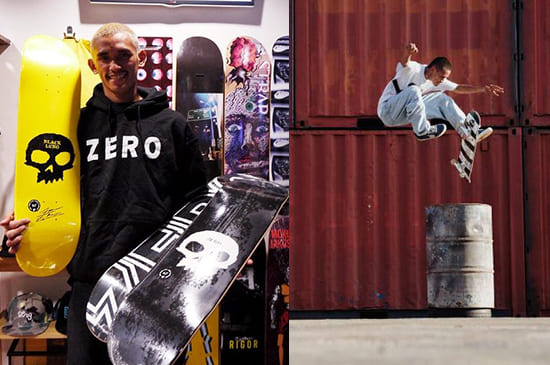 It's been two years since the Coronavirus COVID-19 Pendmic hit worldwide, and very few skateboarders have had the audacity to preeminently showcase their skills using a customized "Whatever wood" to use to enjoy skateboarding on Instagram.
In 2020, Filipino skateboarder Motic Panugalinog let his "Frankenstein" skateboard talent speak for itself, dominating street spots.
As a result of his creativity, major core skate companies didn't help but notice how difficult it must be to skate sophisticated handmade lumber.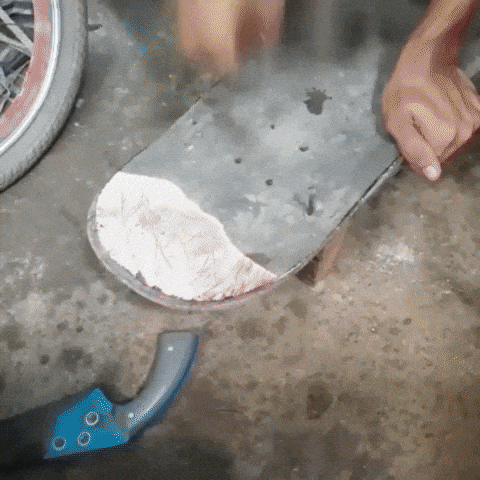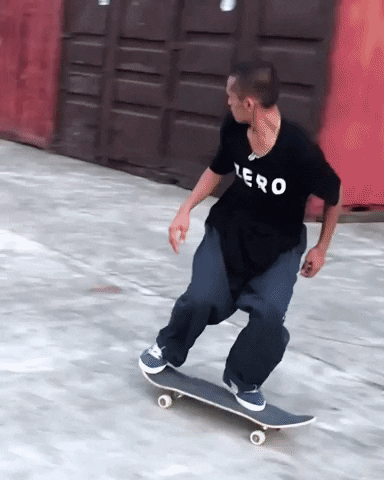 Please Enjoy This Q and A
First of all, congratulations on getting boards from Zero skateboards. It must be crazy that you are a flow-sponsored skater from the chief with Dane Burman's blessing.
Thanks, man. I can't describe the feeling when I finally landed a sponsorship from Zero skateboards. It's hard to explain, but I'm very thankful to Jamie Thomas and Dane Burman for giving me a great opportunity and trusting me.
Was Burman the one who introduced you to Jamie Thomas? How did it come about?
Yeah, it was Dane Burman who helped me a lot and introduced me to Jamie Thomas. When Thomas DM'd me, he asked if I had sponsors. It became organically, and the rest was history.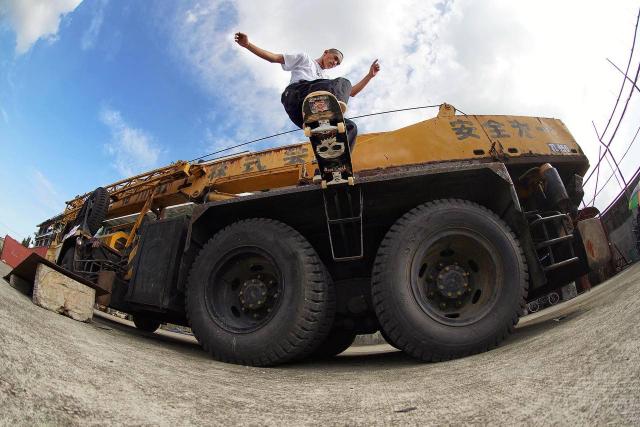 "WE HAD A HARD TIME GOING OUT TO SKATE DUE TO LOCKDOWNS, BUT I DIDN'T WANT THAT TO STOP ME FROM SKATEBOARDING"
Before Zero skateboards, let's go back to how you started. When did you first pick up a skateboard, and how old were you then?
When I was 12, my cousin saw a skateboard worth 200 pesos. The board was so small. It was second-hand with soft wheels and a blank board without a grip tape. I just bought some sandpaper, then we just skated.
Was it Zhing Zhong the cousin you were talking about?
Oh no, it was my older cousin, but they all stopped skating. Back then, we all shared the same 200 pesos board.
Oh, ok, but that was insane that you guys shared the tiny board with sandpaper. Is it because there was no skate shop back then?
Yeah, but after a couple of months, junkies were selling a board into a basketball court we were skating at. They were selling brand new World Industries board and Gullwing trucks with jelly wheels for only 1,500 pesos. I then asked my dad if he could buy me the board so I could start skateboarding, and he did. Thanks to my dad.
Let's talk about your name because your real name is John Flory Panugalinog. How did you end up getting the nickname Motic?
My nickname is Citom because I used to crawl near the highway when I was one year old. Our home was near a road full of jeepneys. I didn't have a babysitter, and my parents were always busy working.
Whenever I crawled, my uncle used to call me and yell "Citom," and that's how I got my nickname. In Bisaya, it's like a traffic enforcer, and homies pronounced it backward. In Cebu, it's "CTOM," or City Traffic Operations Management.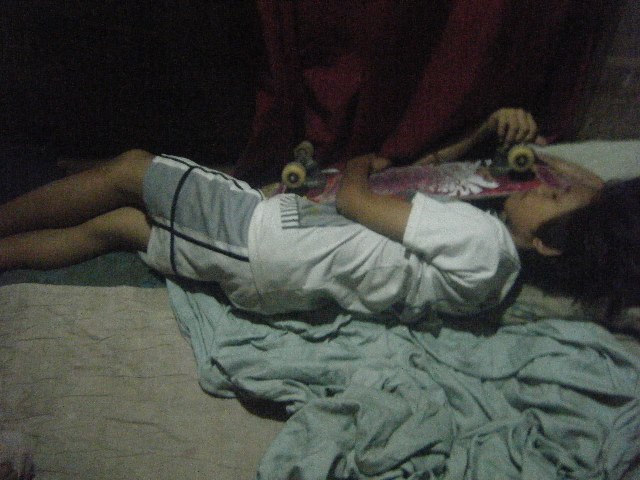 Where are you from originally? Cebu is a city now, but back then, it was a province with all trees and mountains, right? How did a talented skater like you become one of the Philippine skateboarding household names?
Yup, I'm from Cebu in Barangay Inihawan. When I started skating, it was already a city. I think it all started when we were all in quarantine. We had a hard time going out to skate due to lockdowns, but I didn't want that to stop me from skateboarding, so I just skated inside our house, filmed, and got creative.
Yeah, I remember that time. It was crazy. 2020 was nuts. Were you a YouTube guy watching videos online, or have you experienced the VHS and DVD skate videos era?
I didn't have a cell phone back then, so I didn't have access to YouTube. I skate with the homies and enjoy life.
Back then, smartphones were expensive, but what was the first skate video you watched?
I forgot. But I remember watching skate videos on a DVD in the homie's house but can't remember the video [laughs].
"I DIDN'T WANT TO BE A PRO BACK THEN. IT'S NOT THAT I DON'T WANT TO BE A PROFESSIONAL SKATEBOARDER. I WASN'T FULLY READY FOR THAT COMMITMENT"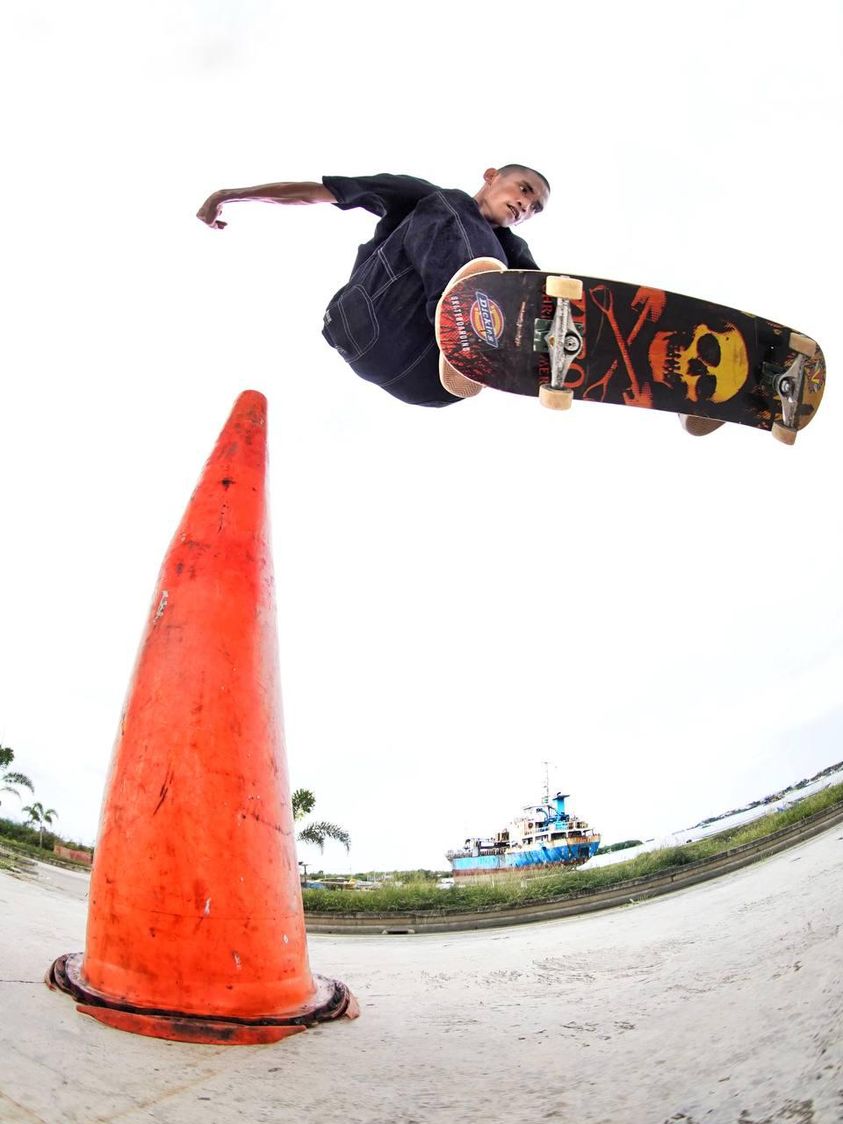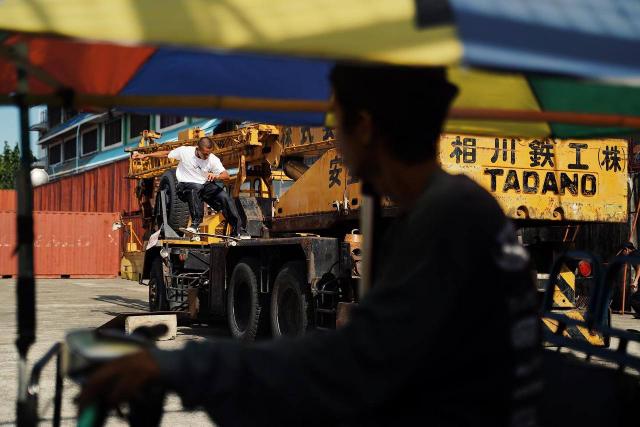 Let's first talk about your fantastic cousin Zing Zhong. He is improving now in skating. I saw a clip of him with a switch 50-50 on a ledge. Were you always teaching him, or was he all about doing it alone without asking someone to teach him? His progress is insane.
Yeah, he is improving daily. I'm always supporting him and teaching him to skate. He just started in 2020 when they moved near us, and we skate and film each other. We just cared about skateboarding and focused on getting better.
After a while, we were getting care packages. We got a box from DGK, and I helped Zhing Zhong set up his first DGK complete. We kept skating even if there was quarantine. We are not breaking any laws, but we are just skate rats that love to skate.
Congratulations to your cousin, as he just started his own SG4LTv Skateshop. Was it his skate shop, or do you both run the business?
It's ours. We run the business, and the supplies are from Ares Distribution. I ride for Carlos of Ares, who helps us sell boards in our skate shop. What he did was very helpful to us as he gave us an opportunity to have a job. We also sell skate racks as an extra income.
Oh yeah, you manually handcrafted the skate racks yourself.
My dad also helps me handcraft them to sell for us to have multiple income streams so I can help my family.
That's amazing that you are helping your family. Times are tough right now, especially since inflation is getting crazier. You love your cousin and support him in his endeavor as a social media influencer. Was there a one time that you guys fought? Because before, when I was younger, I always fought with my cousins because of toys and stupid kid games [Laughs].
[Laughs] yeah, we used to when we were young bucks. His dad was also overprotective because Zhing Zhong has sensitive eyes, and he cannot stay in the heat due to his eyesight. Every time we played outside, his dad always scolded us both, which I understood because Zhing Zhong is also a stubborn little kid.
Let's go back to your sponsors real quick. I heard you were about to go pro for a local Philippine brand. Can you tell us what happened?
I didn't want to be a pro back then. It's not that I don't want to be a professional skateboarder. I wasn't fully ready for that commitment at that time. Probably soon, but I want to keep skating because skateboarding makes me sane and keeps me going every day.
I like your mindset, man. Some people do it for money or the wrong reasons, but you are about 100% skateboarding. Since you are doing good on social media, what advice or anything can you help the skate kids these days?
I usually post skate clips, give time to the people who follow me and talk to them if they want a shoutout or something. I do my best not to avoid them because, without the fans, I wouldn't be where I am.
Just skate and don't forget to have fun. I learned from Jamie Thomas that you have to mingle and get along with everyone, so be kind.
I appreciate everyone who follows and supports me on my journey. I try to influence people to focus on skateboarding and improve by being a good example.
"WHEN ZHING ZHONG AND I SKATED AND FILMED, WE DIDN'T EXPECT STEVE BERRA TO SEND A MESSAGE AND SAY THAT CARIUMA WOULD SEND A CARE PACKAGE"
That's good to know that you're trying to be an excellent example to the youth and your homies. By the way, rest in peace to your mom. Usually, your true friends will show up in times of crisis. Did your real friends show up when your mom had a medical condition and when she passed? Nay Mapalo also launched GoFundMe, right?
Yeah, there are a lot of true friends that showed up. Thanks to all of them, especially Nay Mapalo and all the people who donated. My mom's medical expenses were expensive, and we didn't know what to do then. Because of the people who helped my family, the hospital bills have been taken care of. From the bottom of my heart, thank you very much.
Let's talk about how you got noticed by Steve Berra of The Berrics. Did you always tag him or their Instagram account when creating videos about Frankenstein boards? I know Zing Zhong was very supportive and kept tagging The Berrics, which is one of the best things for someone to notice your videos. Salute to Zing Zhong for nailing a job well done.
That's one of the things Zhing Zhong and I did [laughs]. But we still didn't expect anything. We just want to have fun skateboarding even though it was difficult to go outside because of the COVID restrictions. It was hard.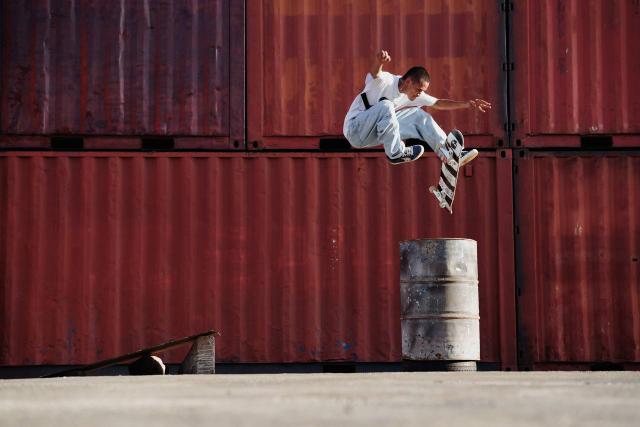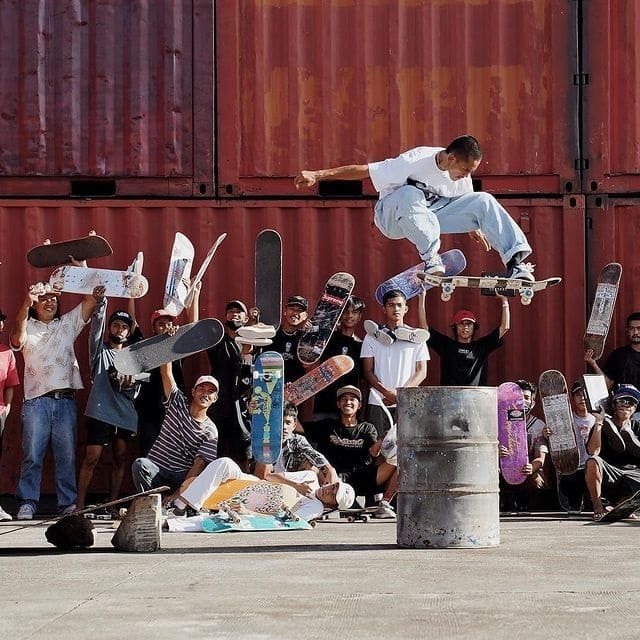 Yeah, I remember that time the pandemic hit, and it was gnarly. That's how Filipinos roll, and they will keep smiling and be happy even times are tough, and there's no time to be depressed since it's a third-world country. You have to keep grinding.
Well, I avoid negativity in life. When Zhing Zhong and I skated and filmed, we didn't expect Steve Berra to send us a message and say that Cariuma would send a care package. We were blown away.
Also, Venture trucks followed you on Instagram. Is it the same that they send you boxes, or is it through Ares Distribution?
It's with Ares Distribution, so they won't spend too much money sending the boxes, and it will be efficient since Carlos has an account.
Let's talk about your relationship with Dani Bautista. Is he the head of managing top-notched skaters in Cebu like Margie Didal? Because last time they were busy with the Olympics.
I'm not sure. I skate and hang out with them if they send me a chat. If there's an event, they will invite me to skate. There's no formal thing about Dani managing a team. But on September 14, we will go to Indonesia in Bali.
Oh, ok, so he was the one asking you if you could go for a skate tour, correct?
Blunt Magazine told me to go to Indonesia, but Skate Pilipinas will cover the expenses.
Since the skate scene in the Philippines is growing, do you think you will be included in the Olympics? [laughs].
I'm not sure. I'll just skate and have fun. I don't really think about those things.
But if given a chance, will you accept it? [Laughs]
If I will be given a chance to participate, then we'll see how it goes.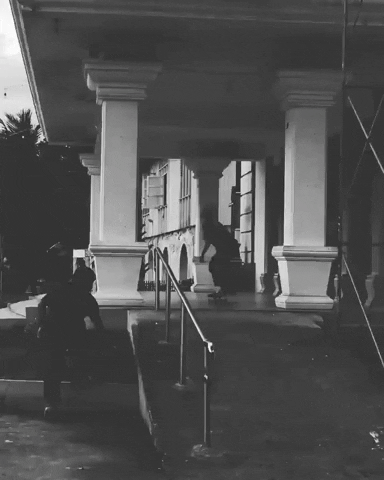 "CARIUMA TOLD ME THAT I WOULD BE PARTICIPATING IN TAMPA AM THIS YEAR"
Speaking of Margielyn Didal, when she first blew up and has been winning skate contests, did you ever think that you also had the chance to be one of the best skaters, not just in the Philippines? Margie is now a superstar internationally and not just in your hometown Cebu.
Yeah, she is outstanding and deserves her hard work. I just focus on improving myself, uploading some skate clips, and being a better version of myself as a skateboarder.
Let's go back to Zero skateboards. Core skateboarders know how excessively focused Thomas is on his riders which is understandable because he wants what is best for the team. Do you think you have what it takes to be the first-ever Filipino skater to turn amateur and then pro for an international brand?
Anything can happen, and I believe in hard work. If a skater puts in all the hard work and determination, I think anything is possible as long as you keep going to achieve your goals.
Nice, I heard you would be on a skate trip in the United States. Correct?
Hopefully, because Cariuma will sponsor my flight, my visa and other paperwork are in the process. They said that the agency is working on it, and this year Cariuma told me I would be participating in Tampa Am this year, but we have to wait and hope it works.
Fritz, who works for the embassy, said that so far, so good. The documents on our side have been approved. We are just waiting for the papers in America to be approved. He said it's difficult to process due to the restrictions and other strict rules.
Let's hope for the best, man. Since we are still in the pandemic and the rules need to be followed, all we can do is pray.
I'm not expecting too much or needy on anything. I just want to keep skating. If I won't be able to go, then it's ok, but if there's already an opportunity, I'll grab it.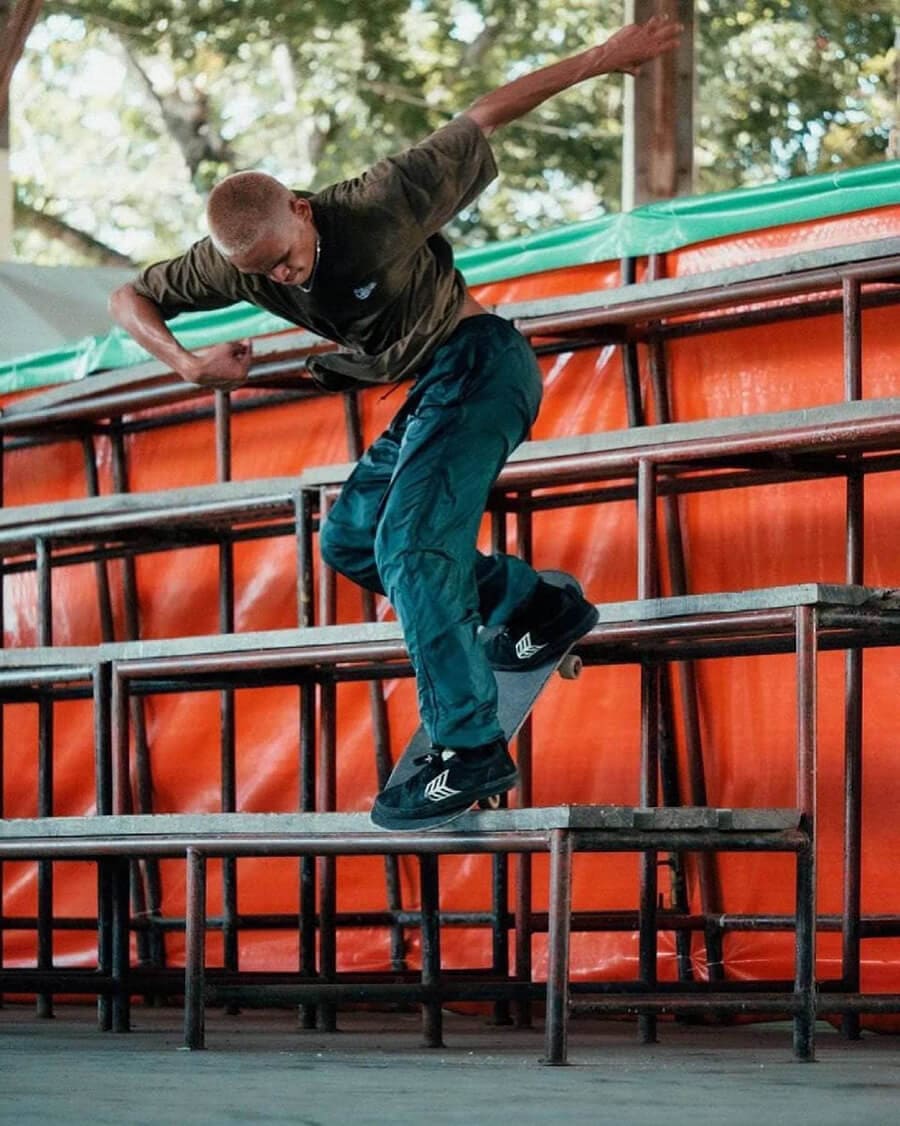 Yo, it's going to be crazy because since the homies and I were still teenagers, Tampa Am was the key to being promoted as a professional skateboarder back in the day if you win. We hope you make it and wish you the best, bro.
Thanks, man. That means a lot.
Hell yeah, man. But you know, back then, Zero is all about punk rock, and their style of skating is about landing tricks on massive handrails. The good thing is that they have been mixing their style. Have you ever thought of changing your skating to fit the Zero team? Tom Asta tried it before.
I don't think too much of that because I want to be authentic and be myself. Being creative is good too. Also, the style is now different; many skaters' outfits have other trends, and some are still old school.
Is there a video part that we should wait for from Motic? Unfortunately, these days, it's all about Instagram clips. Do you think you will also release your own part, not just regular skate clips?
Yeah, just here in our hometown, I have been filming for a part with Emagz Luste, my homie, and filmer, since day one. He is also like my coach in skateboarding as he gives me advice and stuff. It isn't easy to find skate spots here. I only have 2 min of clips because Emagz is busy with work and his family. We are still looking for spots, and since he is busy with his kid, we ensure time management and proper scheduling.
That's good to know, man, as we're going to wrap up. What's next for Motic?
My dream is to be a professional skateboarder for Zero skateboards. Hopefully, it will happen. I will do my best to achieve that goal by working hard. I think chasing your dreams is important, and your dreams will come true naturally if you constantly put more effort. After that, I can continue to provide for my family.
We believe in you, man. We hope you will get there someday. Thanks for your time.