Manny Santiago Leaves Jart Skateboards For Only 10 Months in The Team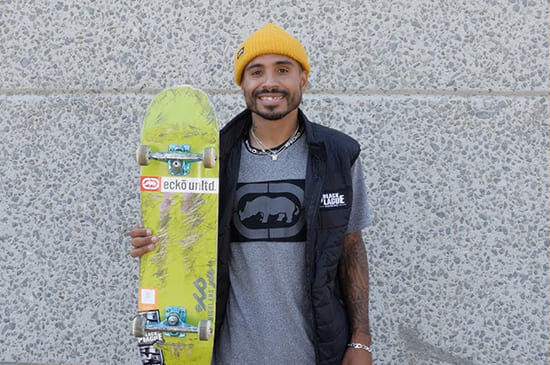 The news of Santiago's departure has come as a surprise to many in the skateboarding community, as he had been a prominent member of the Jart team and featured in several of the company's recent videos. Santiago had also been a vital member of the Jart team at various competitions.
Santiago took to social media to announce his departure from Jart, saying, "Just want to take the time and let you guys know I no longer ride for Jart skateboards, To the team I just want to let you know that it was an honor being able to skate with you guys and share a lot of funny moments."
He added. "Thanks Alex Braza for the opportunity, As for now I have no plans but to just skate and have as much fun as I can just how it all started."
Despite the sad news, fans are excited to see his next move and where he will end up. He has not announced any new sponsorships as of yet.
In the meantime, the 37-year-old pro skater will continue to focus on his passion for skateboarding and continue to ride, film, and compete. He will continue to post content on his social media channels and interact with his fans.
As for Jart Skateboards, the company will continue to develop its team and release new products. They may lost an essential rider, but the company has a deep bench and many talented riders to fill the void left by Santiago's departure.