Gabriel Fortunato Turns Pro For Element Skateboards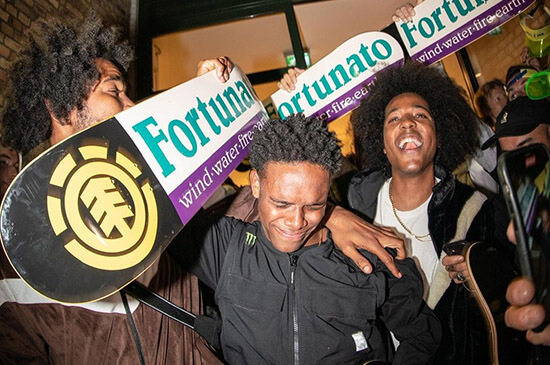 The wind, water, fire, and earth-based skateboard company founded in 1992, Element skateboards turned Gabriel Fortunato as the newest pro in their team.
The 23-year-old is seeded first to his promotion due to his striking abilities skating hard in the streets.
Element skateboards posted. "GABRIEL É PRO!!!"
Fortunato put Element ahead on his first day joining the team.
But the Sao Paulo Brazil native was unable to capitalize on his task immediately mainly because of the hurdles and other team changes. Hence, he kept pushing to be the best.
After turning pro, the company decided to throw something for all the fans and dropped Fortunato's new Element Skateboards part called "Gabriel É Pro!." via Thrasher magazine's official YouTube channel.
Congratulations to Fortunato for earning the pro status for Element skateboards.
Watch the video below, and make sure to congratulate Fortunato in the comments section as well as in his social accounts. Enjoy!