Watch Emmanuel Guzman's "Avoiding The Dark Path Through Skateboarding & Family" Documentary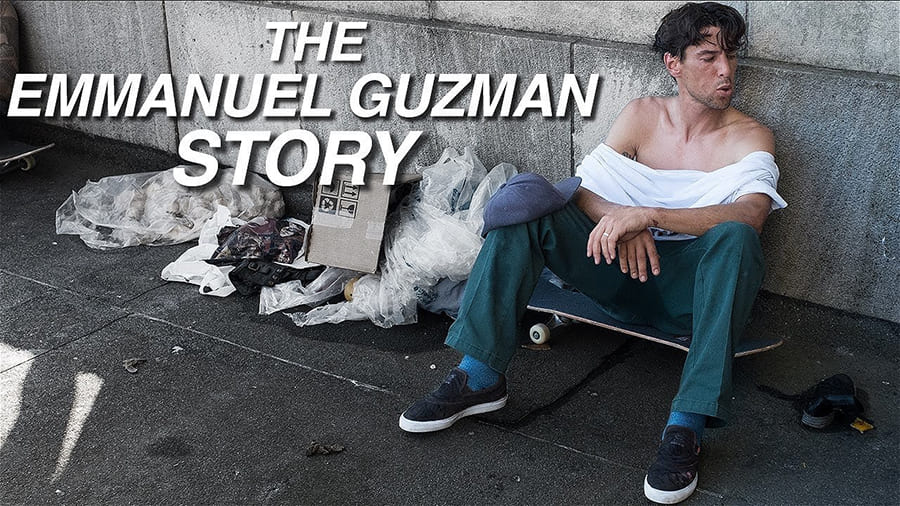 Skateboarding is often seen as a rebellious, attracting people looking to escape from traditional paths. But for Emmanuel Guzman, skateboarding was more than just a hobby – it was a lifeline.
Guzman's story is chronicled in the documentary "Avoiding The Dark Path: Navigating Skateboarding and Family," which offers a compelling look at his challenges growing up and how skateboarding helped him find his way.
The documentary, produced by Joe Perrin and Trevar Cushing, follows Guzman's journey from childhood to becoming a professional skateboarder. Guzman grew up in a hood where addiction and violence constantly existed. He struggled with depression and anxiety, feeling like he didn't fit in anywhere.
But when he discovered skateboarding, everything changed. Guzman found a sense of purpose and belonging on his skateboard, which became a way for him to escape the difficulties at home. He poured his heart and soul into the sport, which paid off.
The documentary delves into Guzman's sacrifices to pursue his passion, including leaving his family behind to travel the world and find his calling.
But it also highlights the importance of family in Guzman's life and how he navigated the challenges of being a professional skateboarder and a husband and father.
Stream the film below and don't forget to share it with your friends on social media. Enjoy!