BLP Kosher, the Skate Rapper, Spills His Secrets in Exclusive Nardwuar Interview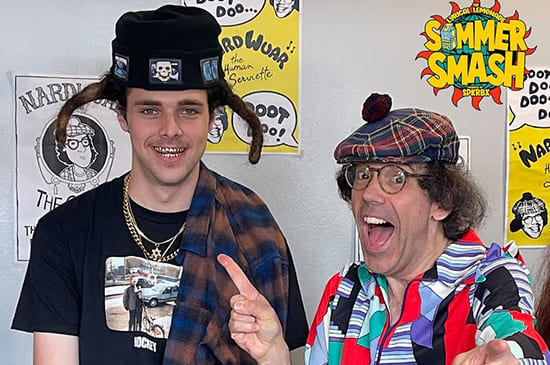 BLP Kosher, the enigmatic skate rapper, recently talked with renowned Canadian journalist Nardwuar for an exclusive discussion.
BLP has been making waves in the music industry with his unique fusion of skateboarding and rap. The interview offered a rare glimpse into the artist's life, shedding light on his influences, creative process, and personal journey.
During the interview, Nardwuar delved deep into BLP's musical roots, uncovering various influences.
One of the central themes explored in the interview was BLP Kosher's unique approach to music, which seamlessly integrates skateboarding culture into his rap performances.
The artist spoke passionately about his love for skateboarding and how it influenced his lyrical content and energetic stage presence.
BLP emphasized the importance of authenticity, stating that his goal is to create music that reflects his passions and resonates with his audience.