BATB 12 Influencers Bracket: Erik Bragg Vs. Shrimpdaddy – Round 1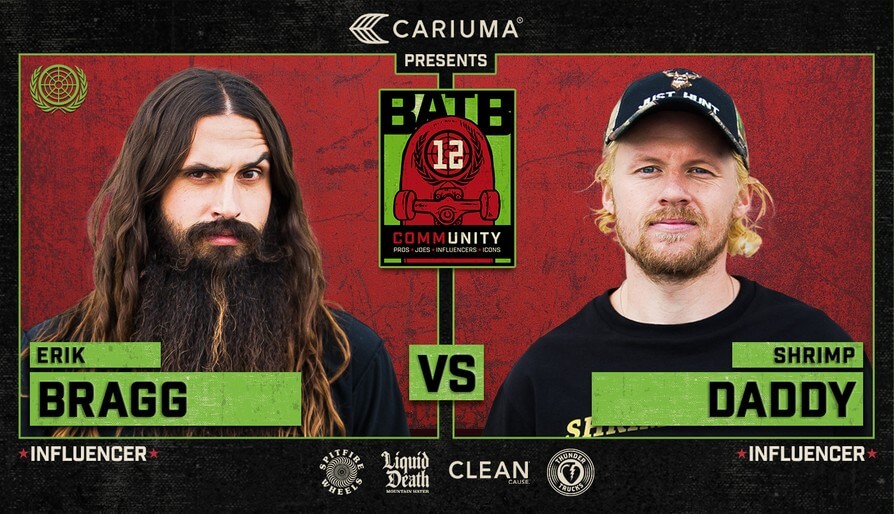 No spoiler in this article.
Shrimpdaddy, on the other hand, is a well-known video editor for his funny skateboarding skits, and it makes sense for him to be included in the list.
Bragg and Shrimpdaddy are childhood friends, which shows how they handled their satirical act in the new BATB 12 video upload.
The creativity of both skilled skateboarders made the battle fun and exciting.
They may not be in the pro rankings but, both provided a remarkable flat-ground match with switch stances, nollies, and other advanced flip tricks.
It was enough at least to get entertained, watching them goof around since everyone knows each other well.
But Shrimpdaddy secured a defensive point for reigning couple of tricks while Bragg tried to enjoy the moment, especially at the end of the video.
Watch the creative battle below, and make sure to hit the subscribe button if you haven't already. Enjoy!