Aurélien Giraud is The 2022 WST World Champion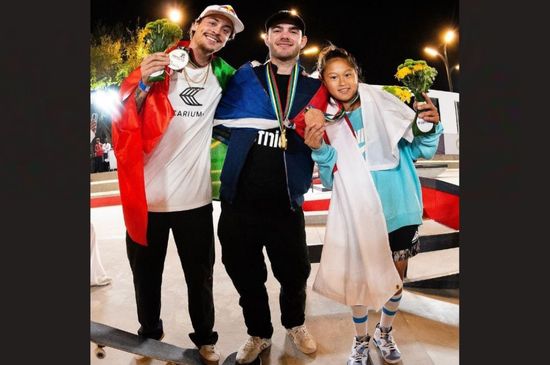 In a stunning display of skill and determination, French skateboarder Aurélien Giraud took home the title of World Champion at the 2022 World Skateboarding Tour (WST) competition.
The event, which took place in the bustling city of Tokyo, Japan, saw some of the world's best skateboarders compete for the prestigious title.
The 25-year-old pro put on a spectacular performance throughout the competition, impressing judges and fans alike with his technical ability and stylish tricks.
In the final round, he faced off against a strong field of competitors, including several former world champions. However, Giraud was not intimidated and stepped up to the plate, delivering a flawless run that included his massive ghetto bird flip gap.
Fan favorite Ginwoo Onodera also did his hardest and placed third, while the former champion Gustavo Ribeiro took the second spot.
Congratulations to all the participants for joining and never giving up on the love of skateboarding.