Alec Majerus Wins Gold in 2023 Real Street Best Trick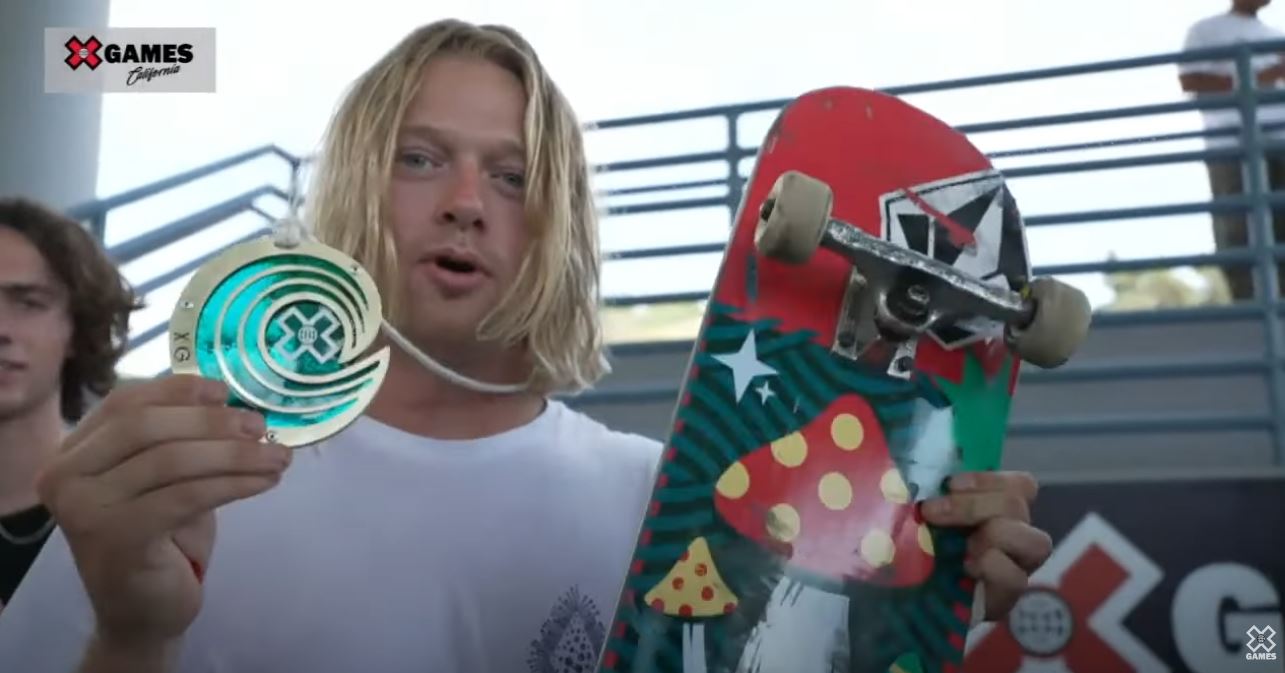 The 28-year-old captivated fans and judges with his awe-inspiring kickflip frontside overcrooked grind on a massive handrail, propelling him to the podium and solidifying his status as one of skateboarding's elite athletes.
The atmosphere at the competition was charged with excitement as skateboarders from around the globe gathered to showcase their mastery using their board control.
Majerus's triumphed due to his relentless dedication and countless hours spent honing his craft. His innovative approach and ability to push himself further to become one of the best in the game propelled him to the forefront of the competition.
On the other hand, Primitive rider Dylan Jaeb took second place with his gnarly frontside flip over the rail, and Arthur Cardova received third for his intense nollie blindside flip down the gap.
Congratulations to Majerus for taking home the gold, Jaeb for getting the silver, and Cardova for the bronze.